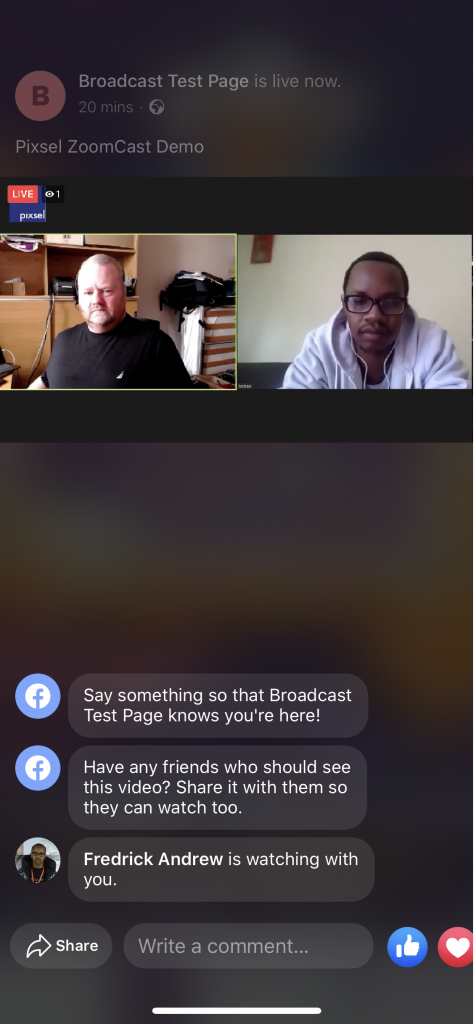 Since Coronavirus started to spread around the world, Zoom has seen exponential growth as a video conferencing platform. But what if you want to 'broadcast' a Zoom based conference to a wider audience? On your website or social media accounts? That's where Pixsel ZoomCast comes in.
ZoomCast enables a Zoom conference to be captured and incorporated live into a broadcast or streaming production. The production will be enhanced by graphics & video inserts as required. When Powerpoint presentations are involved, our unique solution ensures the video rendered to the broadcast stream is top quality while still offering direct presenter control.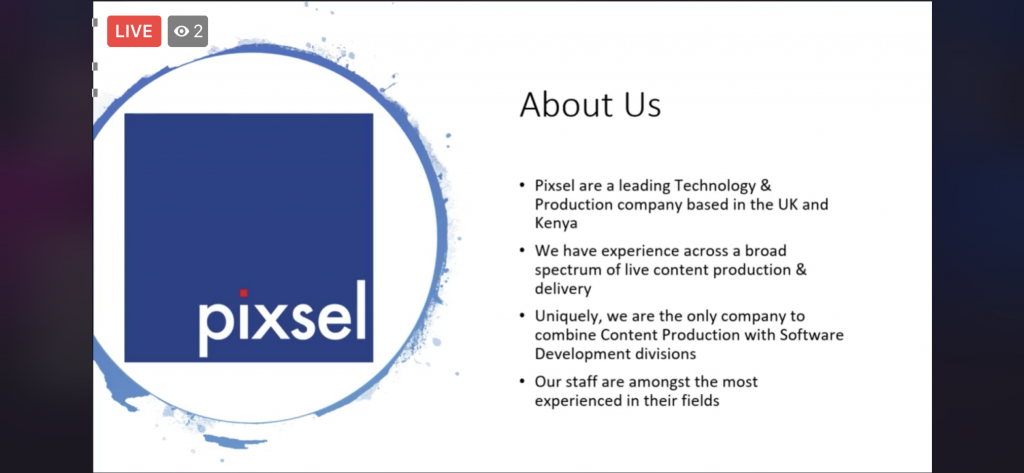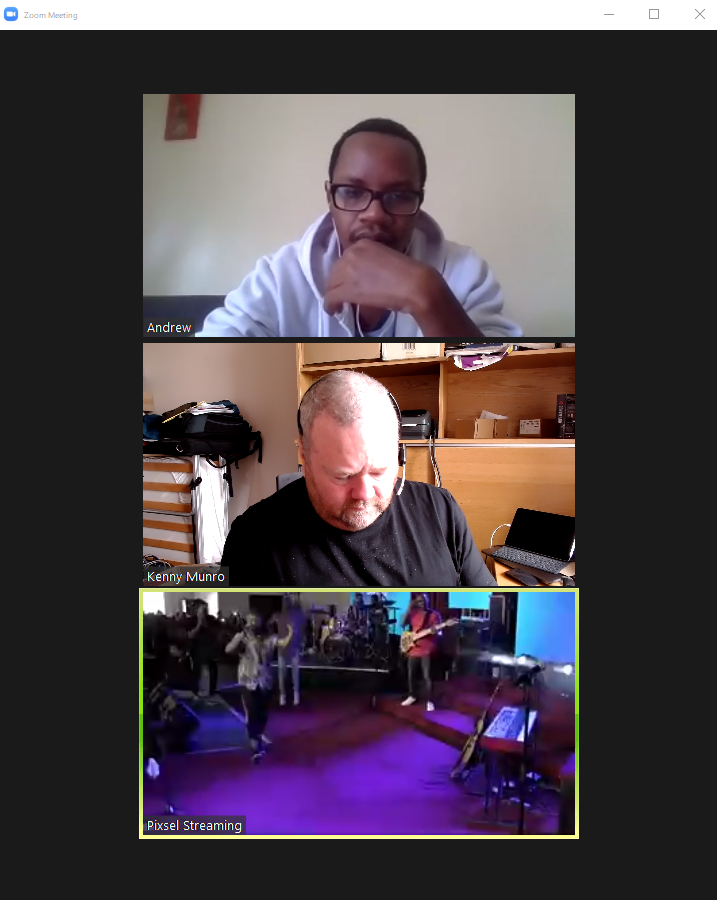 Participants use the Zoom client in the normal way but will notice an extra participant video allowing them to see and, where appropriate, hear exactly what is being broadcast.
Our ZoomCast infrastructure is entirely cloud based. This ensures maximum reliability for clients worldwide. We deliver your stream concurrently to any combination of social media platforms and your own website.
Typical ZoomCast use cases include:
Government public health broadcasts
News conferences
Corporate presentations, investor meetings, AGMs, product launches etc
Because no crew or equipment are required on the ground, a ZoomCast can generally be organised at very short notice. They involve no personal contact so carry no risk to the health of either participants or our staff.
Naturally, Pixsel uses its expertise as one of the regions leading digital media production companies to ensure your ZoomCast is effective and professional. This includes advising participants on the placement of their webcams, lighting, background and audio configuration. During the ZoomCast, a live operator will maintain contact with participants ensuring the event goes without a hitch.
Contact our team now to discuss how you can benefit from ZoomCast.