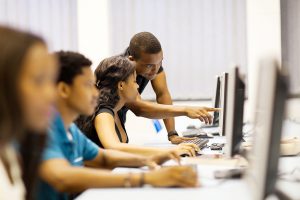 Since the beginning of the century, new technologies and video-based content, continue to have a dramatic impact on the education sector. It is changing way teachers teach, how students learn, and how teachers and students communicate. This is happening so fast that schools, colleges and universities are forced to remodel their learning environments to meet the needs of emerging 21st century learners who are more discerning, practical and tech savvy.
Technology is facilitating innovative education approaches that stimulate creativity and encourage interactive learning across all age groups, and include:
White-board walls
Laptops and tablets
Online collaboration tools
Lecture video capture
Digital language labs
Content management systems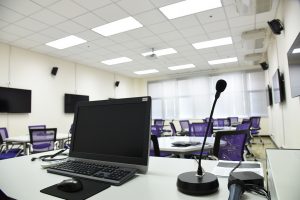 As such, the effective use of these combined technologies is increasingly recognised as key to attracting and retaining students. Pixsel can provide expertise to develop and implement comprehensive technology strategies and solutions that meet this critical challenge.